In conjunction with Mother's Day in May, we are pleased to announce a special collaboration between RECOGEN Malaysia and MU Artisan. Dedicated to provide the healthiest gift to every mother in Malaysia. Cooking at home will now be much more enjoyable thanks to the healthy and enjoyable flavor of MU Artisan soy sauce.
Why MU Artisan soy sauce?
Soy sauce is a must have in every Asian household, whether it is for cooking, dressing or as a dipping sauce, to complement with our home cooked dishes.
MU Artisan made their soy sauce by brewing it under the hot sun for months to acquire its deep, rich flavour and natural aged taste. They pride themselves for not taking any shortcuts when it comes to their crafting process by combining natural elements and scientific control.
This is why RECOGEN collaborates with MU Artisan; as we truly believe that by using quality ingredients in our cooking, we can live a better- and high-quality life with our loved ones.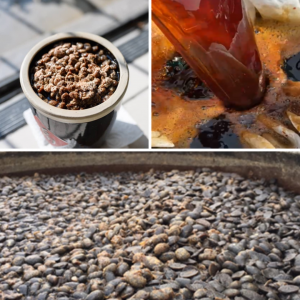 Image Above: Fermented soy bean in traditional urn
How it's made?
MU Artisan's soy sauce brewing method has been passed down for three generations in order to preserve the authentic, rich and natural aged taste of the soy sauce, in which the soy bean is fermented in traditional urn pots for six months or more.
The first step in brewing is to steam and cool the soy bean to ensure that it is properly dried. The next process takes 2-5 days to mix the dry beans with flour and let it sit on a tray for days to develop the fermenting mould. Once it has reached 180 days, salt and water will be added into the fermented bean and will be left to ferment under the hot sun before its first extraction.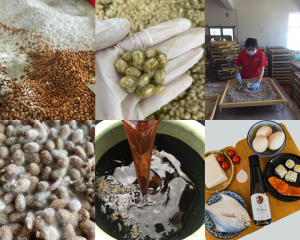 The process of soy bean fermentation
Our health and body are precious to us, it gives us the freedom to enjoy our daily livelihood.
Nurture your body with RECOGEN and MU Artisan soy sauce, with high quality ingredients, brings a high quality of life.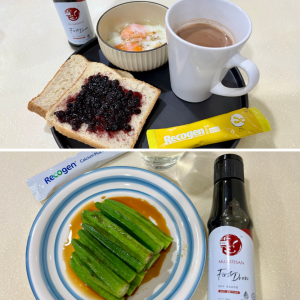 Recogen x Mu Artisan breakfast and meal recipes